Temple of tying the knot

There are many temples and shrines for marriage in Japan. Perhaps the most famous one is Izumo Shrine in Shimane, in the western part of Japan. But Wakamatsu Kannon, which is located in Tendo City of Yamagata Prefecture, is also famous for matchmaking.
It is said that the temple was founded during the Nara period, about 1300 years ago by the high priest Gyoki. According to legend, while Gyoki was wandering in the eastern area of Japan, he heard the sound of a bell. He followed the sound, climbed a mountain and perceived Kannon Bodhisattva. He founded a temple there; it is the origin of Wakamatsu Kannon.
The temple's official name is Reiryu-zan Jakusho-ji Temple but the local people call it "Wakamatsu Kannon" or "Wakamatsu-sama". Wakamatsu Kannon is believed to have strong miracle power and is mentioned in Hanagasa Ondo, a song for the Hanagasa Matsuri or Flower Hat Festival. Wakamatsu Kannon is celebrated in the song,"Blessing is Wakamatsu-sama". Furthermore, as Kannon Bodhisattva is the Goddess of Mercy, Wakamatsu Kannon helps not only those who want to get married but also those who crave good health, academic achievement and business prosperity, etc. Many people visit the temple, asking for good luck.
It takes 3 hours by the Yamagata Shinkansen Line from Tokyo to Tendo. Wakamatsu Kannon is about 15 minutes by taxi from Tendo Station. The temple is situated deep in the mountains. Visitors can enjoy the nature of each season, the sacred atmosphere and splendid views from the mountain.
Entrance of Wakamatsu Kannon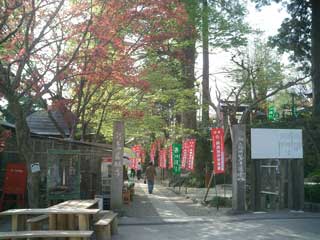 Breast-shaped objects are offered to Jizo, the statue of child-raising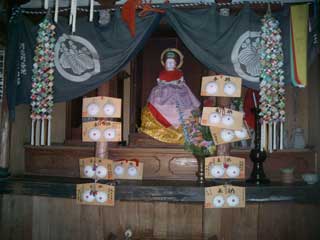 The hall of Kannon Bodhisattva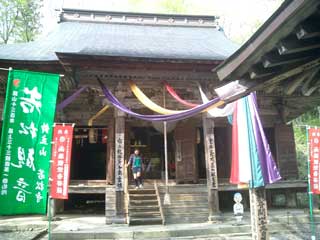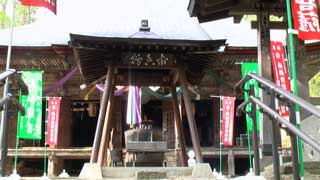 Small stone statues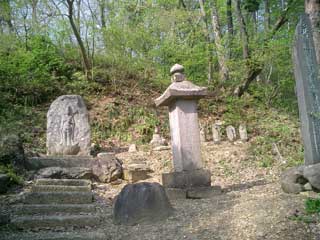 Anyone who wants to get married should ring this bell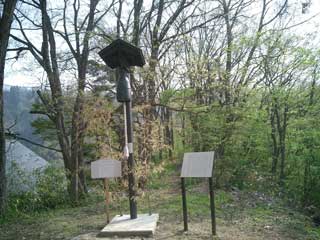 View from the mountain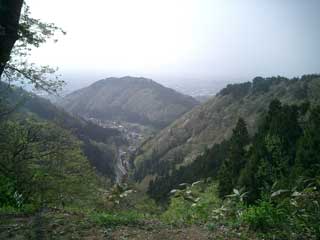 A small shrine of Benzaiten or the Goddess of Water, Music and Art