Yamagata International Documentary Film Festival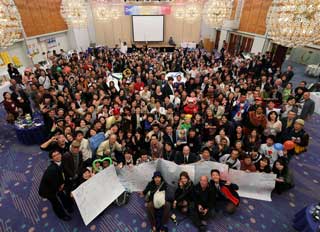 © Yamagata International Documentary Film Festival
Yamagata City is a relatively small city for a capital of a prefecture but it holds a worldwide famous event. It is the Yamagata International Documentary Film Festival, which is held in October, every two years.
The festival started in 1989 to commemorate the 100 anniversary of Yamagata City and it has been expanding its scale ever since.
Yamagata International Documentary Film Festival has the reputation that shows good documentary films. It attracts a lot of audience, press, along with filmmakers.
In 2009, the 11th festival was held. More than 1000 films were entered from more than 100 countries. These films were selected carefully and 118 films were screened. The audience number was about 23,000.
The festival is always full of energy. Other than film screening, discussions, workshops, and other events are held there. Filmmakers, volunteer workers, audience, and so many people who love movies gather and talk about movies. Sometimes the talk could be very heated.
If you are a movie lover and interested in documentary films, why do you not go to the next Yamagata International Documentary Film Festival?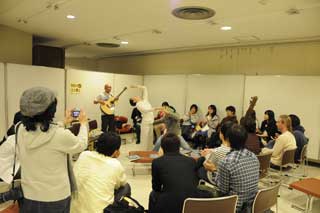 © Yamagata International Documentary Film Festival

© Yamagata International Documentary Film Festival